Simple TV Display (released as No Sleep Webpage TV) is an easy way to turn any tv and an Amazon Fire TV Stick into digital sign.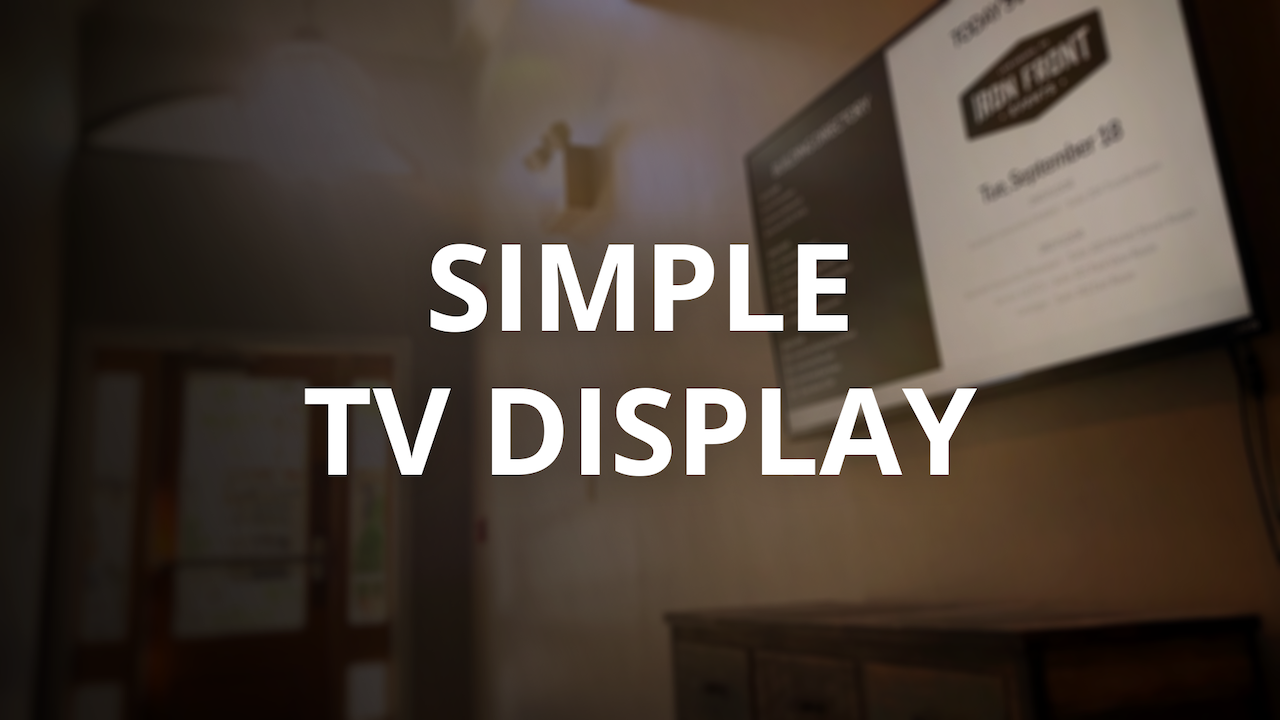 The app allows you to display a full screen webpage, and image, or a video. You can download the image or video to your Amazon Fire device so the app works even if you do not have access to a good connection. A few examples for use cases would be building directories, restaurant menus, lobby displays, or use at a conference or tradeshow.
A non-technical person can easily use the service. You don't need to know how to setup servers, use complicated templates or even how to build a webpage. The Simple TV Display app costs $9.99 USD as a one time, non-subscription fee. To get setup, all you do is download, open the app, and enter a URL, and you're off.
Learn More @ SimpleTVDisplay.com